the title of this post is misleading, because i'm not really revealing a new trend in modern fashion or anything. everybody knows that kate spade is awesome. but over the past few months i've realized that her aesthetic is so close to mine it's ridiculous. basically i'm obsessed with kate spade.
she's all about bright colors and gold and polka dots and stripes and well-executed florals, and that's what i'm all about! if i could buy everything kate spade, i would. i went into a kate spade store last year, and it was physically painful knowing i couldn't buy any of the beautiful things in there. one day! for now, take a gander at a small sampling of the lovely things she makes.
this is kate spade. she's gorgeous! and classy! (via)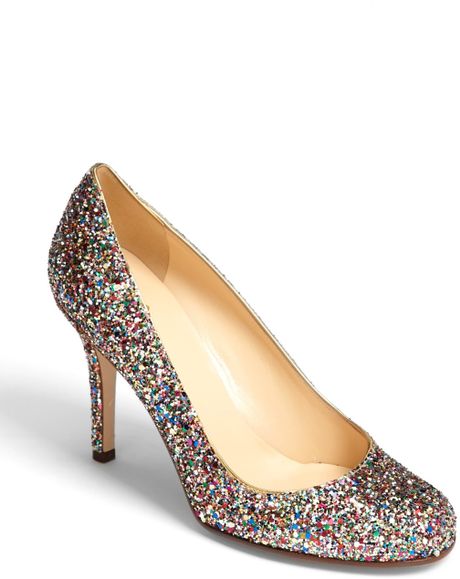 i mean...wedding shoes, anyone??
she makes these great book clutches...great gatsby, pride and prejudice, romeo and juliet, the catcher in the rye. (via)
pretty much my motto for life.
look at this--virtually all the dresses are amazing and adorable.
and how cute is this book? i will be buying this.
and just so you all know, my birthday is coming up and it would be just so great if i got a little kate spade surprise. anything will do! :)