i have been a hanson fan for a very long time. back in 1997, i kept hearing this catchy song, and then the djs would talk about these three brothers with long blond hair from oklahoma. i had to get in on that action, and eventually i was a full-fledged fanson. i got their first album, middle of nowhere, for christmas. i got their tour video for my birthday. i collected posters from j-14 and tiger beat and hung
them up in my room. i tracked their television appearances, from snl to good morning america to sabrina the teenage witch. and i've loved them ever since. i have every album, including their brilliant christmas offering, snowed in, and i've still never gotten
to see them live.
when i was younger, it was never really an option. they were pretty huge at one point, and we weren't really a concert-going family. then, though i was still a fan listening to the music they put out every couple years, i wasn't thinking about going to a show and being able to actually see these guys that i had loved for so long. i mean, as a boy-crazy preteen, i stayed up late in my room pretending i was a recently added member of hanson--asked to join because they were missing a beautiful dancer to spruce up their live performances. and also obviously zac was in love with me.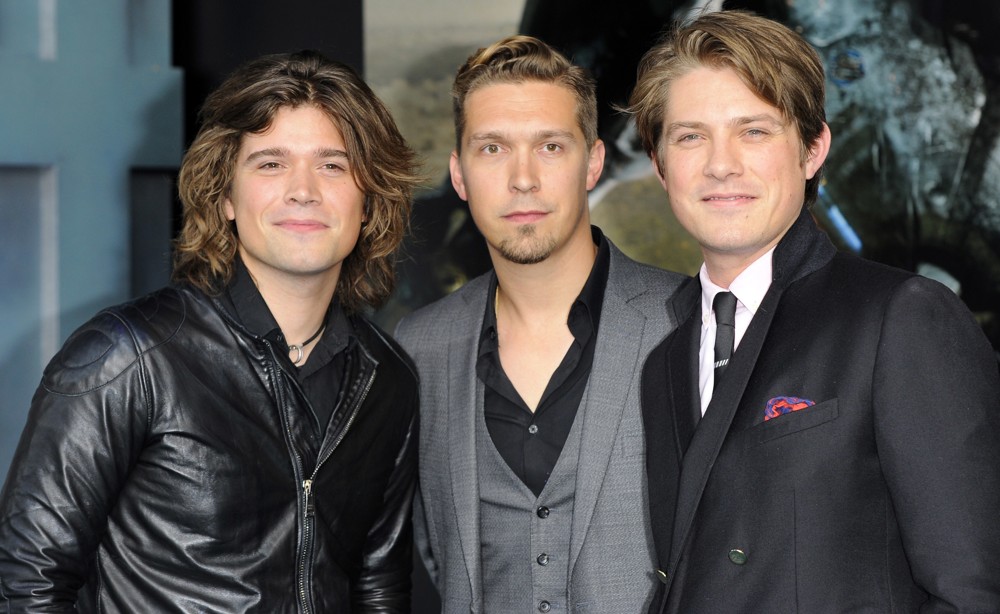 all of this is leading to the fact that, after 16 years of devotion, i finally got to see hanson live. i still a little bit can't believe that it actually happened, but my sisters and i bought tickets, went on the walk, and saw a hanson show--on berg's birthday, of all things! i could write so much about the details--how almost everyone in the audience was a female in her mid- to late-twenties or early-thirties (except for those random older people that creeped us out), how we met a hanson fan from slovakia, also a
first-time concert-goer, how i couldn't hear the next day, how everyone sang along to every song. it was seriously a dream come true for me, and i know how silly that sounds. after so many daydreams, i was a tiny bit sad that all of them are married and therefore not looking in the audience for a potential mate, which was always the way i envisioned getting into the inner circle, but i got over it ;)
in a word, it was great. amazing, even. nay, fantastic. no, more: exceptional. i might go so far as to say it was the greatest concert i've been to, and i saw taylor swift from the pit. for me, this concert was perfect. and i would go again in a second. thanks for going with me, sisters! thanks for being born, berg! and thanks, hanson, for still being my favorite band of all time. fanson forever.
we "took the walk"--we met up with zac and taylor a few hours before the show and walked a mile around salt lake barefoot. they do this before every show--they donate a dollar for every person who walks. and this is how close i got to zac. close enough to give him a little pat on the butt, if i had wanted.